Watch Video Reviews from Real People
There is nothing quite like real Customer Reviews from real people, to give a person confidence that they are making a solid decision. With an average of 4.8 out of 5 stars on a highly respected venue like Facebook, you can move forward with full confidence in buying the Carpal Solution Nighttime Stretching Treatment.
Now You couple the power of these Carpal Tunnel Treatment Reviews with a product that was developed by leading Doctors, is backed by Clinical Studies, is FDA Registered, is reimbursed by health insurance and comes with a 30 Day Money Back Guarantee; You must try this alternative treatment for Carpal Tunnel Syndrome to Carpal Tunnel Surgery and avoid the risks, the downtime and the potential complications of Carpal Tunnel Surgery. It has a 97% success rate. This is a Carpal Tunnel Treatment you can trust with a money back guarantee from a legitimate Medical Device Company. Give it a shot, you cannot go wrong
Once you have tried the Carpal Solution you can tell your Carpal Tunnel Journey and have it posted here or on our Video Review Directory Page.
We look forward to hearing from you.
Read Real Carpal Tunnel Treatment Reviews From Real People on Independent Websites:
People across all professions that utilize their hands for work and people with hobbies that depend on their hands have found:
The Carpal Solution Home Treatment Kit Works.
It keeps their hands feeling young and ready for work and play. Check out the Directory of Real Carpal Tunnel Treatment Reviews From Real People below:
READ & WATCH MORE CARPAL TUNNEL TREATMENT REVIEWS FROM REAL PEOPLE WHO FOUND THEIR CARPAL TUNNEL CURE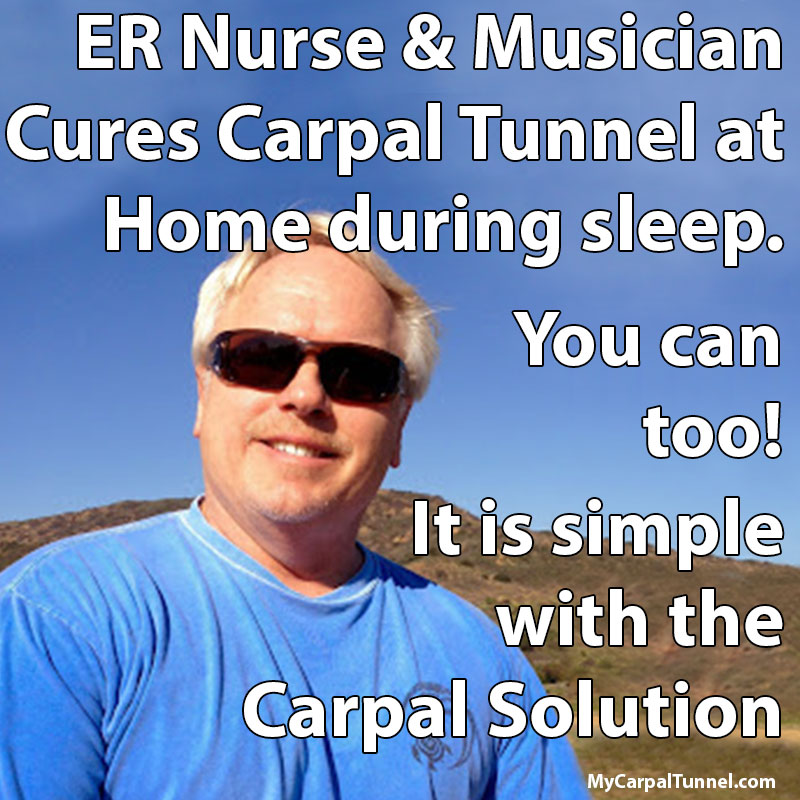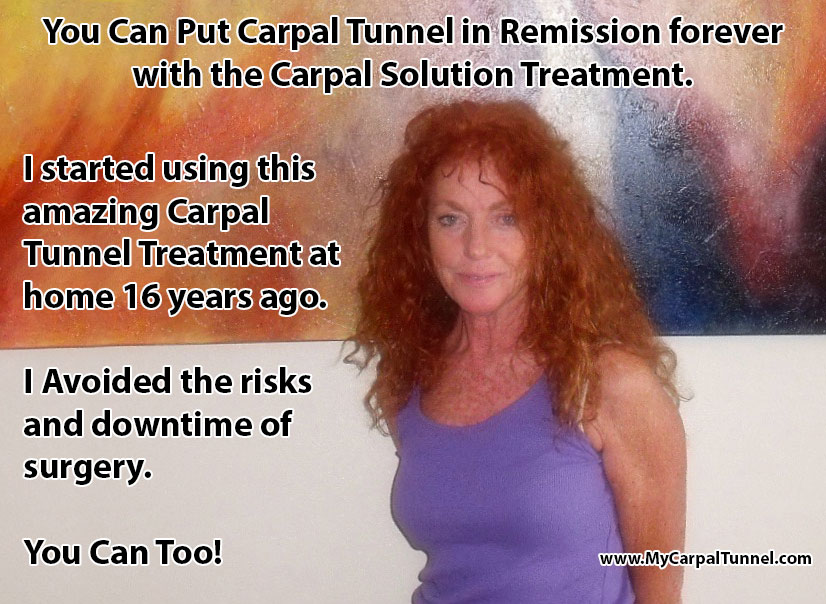 Real Carpal Tunnel Treatment Reviews from Real People
These Carpal Tunnel Treatment Reviews from real people give patients confidence to take the Carpal Solution Challenge. Put the Carpal Solution Carpal Tunnel Stretching Treatment to the test with our risk-free offer. The Carpal Solution comes with a money back guarantee and it works for 97% of people. Most people get relief of their worst Carpal Tunnel Symptoms in 3 weeks and complete remission within 6 weeks. Carpal Tunnel is a cyclical syndrome. This means it reoccurs and once it gets started it blocks the body's natural healing process. The Carpal Solution Stretching Treatment jump-starts your body's natural healing and breaks the cycle of Carpal Tunnel Pain.