Magnetic Wrist Bands – An Effective Treatment for Carpal Tunnel Syndrome?
Magnetic Therapy has been the focus of much speculation off and on since the time of the ancient Egyptians. Those suffering from Carpal Tunnel Syndrome often become so desperate that they are willing to resort and try almost any therapy to get their symptoms under control and escape the routine sleepless nights and the loss of hand function, the loss of finger sensitivity and the sometimes intense pain that can accompany this frustrating and depressing hand / wrist condition.
Magnetic Wrist Bands are offered for sale almost everywhere one turns. Some are designed to look like expensive bracelets and are indeed quite expensive. Other Magnetic Forearm Bands are quite functional looking and are offered at quite low prices. The function braces invite explanation where ever you go.
There are a plethora of claims regarding the methodology of these magnetic therapy hand and wrist devices. Yet, despite all the hype there is little clinical evidence of how or why magnetic therapy might work to relieve the numbness and intense aching that results from repetitive stress induced CTS or CTS that may result from metabolic swelling.
There is little evidence of downside to these magnetized wrist devices, except to lighten your wallet. So, if you feel inclined to try magnetic therapy, buy from a credible supplier and start with a low cost functional design rather than the expensive jewelry. Then you can find out for yourself if magnetic therapy does any good for your Carpal Tunnel Symptoms without any downside.
The Carpal Solution is an effective treatment worn at night in the privacy and convenience of your own home. It allows you to get back to your active lifestyle with No Downtime, No Risks and No Complications.
Better yet, you should try a clinically documented Carpal Tunnel Therapy that has a success rate of over 97% with patients the world over and has a clearly understood therapeutic methodology of consistent stretching and reshaping of the soft tissue in and around the Carpal Tunnel.
The Carpal Solution offers relatively fast relief from wrist pain, hand numbness, aching and finger tingling of CTS in days. It is different from other over-the-counter Carpal Tunnel treatments, like Magnetic Wrist Braces. There are no magnets or medication involved in Carpal Solution Therapy. It is not a rigid immobilizing wrist brace either.
Worn during sleep, the Carpal Solution gently stretches and reshapes the connective fascia tissue in and around the Carpal Tunnel and eliminates hand pain, numbness and sleep interruption Naturally. It relieves pressure on the Median Nerve through this gentle stretching therapy over a six week protocol. Once the pressure is off the nerve the tingling hands, numb fingers and achiness is relieved naturally without magnets, pain meds, restrictive splints or risky surgical procedures.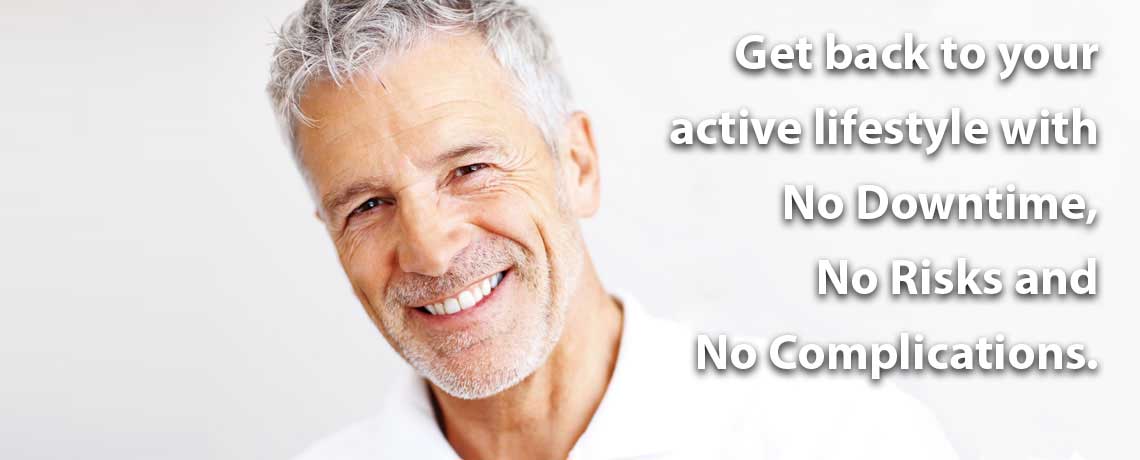 Watch a Video Interview with
Dr. Pollard
Dr. Pollard uses the Carpal Solution as a preventative treatment to avoid hand pain and keep his hands healthy and able to do his amazing work as a leading chiropractor in the New Jersey area. Listen to his story here.
Watch a Video Interview with
Dr. Robin
Dr. Michelle Robin is the Founder of Your Wellness Connection, in Shawnee, KS. She talks about symptoms and treatments for Carpal Tunnel Syndrome and you will watch patients talk about their success controlling CTS with The Carpal Solution.
The Carpal Solution gently pulls and decompresses simultaneously at three key points on the palm surrounding the carpal tunnel during sleep. Consistent gentle stretching action applied for 6 to 8 hours while the hand is relaxed, decompresses and reshapes the soft tissue around the carpal tunnel relieving pressure on the Median Nerve.
Carpal Solution Therapy combines this patented gentle soft tissue reshaping method during sleep with active use during the day. This results in an ideal rhythmic therapy for rapid relief from Carpal Tunnel Syndrome symptoms with no muscle atrophy or down time. The hand rehabilitates through normal use once pain is relieved. This is a Carpal Tunnel Treatment that works for over 97% of those suffering with CTS symptoms.
The Carpal Solution is not a magnetic wrist brace, it is a therapeutic solution and has been shown with thermal imaging to enhance blood circulation to the hand and ease inflammation. Dr. Morgan suggests that increased nutrient and oxygen rich blood circulation reinvigorates the hand naturally, disperses lymphatic fluid and helps contribute to rapid recovery and tissue regeneration at the cellular level.
Imagine a Natural Carpal Tunnel Treatment that actually works! and Carpal Tunnel Relief While You Sleep! This gentle stretching therapy is a much more sensible option than the unexplained magnetic wrist bands.
No More Worries about Carpal Tunnel Release Surgery – No Steroid Injections – No Rigid Uncomfortable Wrist Braces nor Restrictive Wrist Splints that inhibit movement and cause muscle atrophy – No explanations about wearing a magnet band around your wrist. No oral anti-inflammatory pain meds with potential gastrointestinal or heart complications.
No Cock-Up Splints that interrupt sleep and annoy partners and only hold your hand in a certain position with no therapeutic action.
Now there is a comfortable, flexible stretching Carpal Tunnel Wrist Brace Therapy you can depend on – This is different!
The Carpal Solution is the Next Best Thing to a Carpal Tunnel Cure.
Before Carpal Tunnel Syndrome begins to affect your overall health, blood pressure and good spirits due to chronic sleep loss or before it affects your perception as a valued employee at work, or compromises your important relationships due to seemly unexplained irritability, be proactive about your hand health and restore your hands to their normal functionality and return to a full night of sound sleep using the proven Carpal Solution Therapy.
The symptoms go away for a year or two and when they come back, you have a reliable all natural treatment you can depend on to manage this somewhat persistent condition. The key is learning how to manage the symptoms with the least interruption to your busy life and no complications to your overall health nor impact on your earning power.
Worn during sleep, the Carpal Solution gently stretches and retrains soft tissue in and around the Carpal Tunnel and eliminates hand pain, finger numbness and sleep interruption Naturally, by relieving the pressure on the Median Nerve which causes CTS.
It allows people to get back to their active life styles with No Downtime, No Risks and No Complications.
For a condition that is often brought on by either repetitive stress activities of the hand or metabolic induced inflammation, surgery is not a good answer because the underlying cause that brought CTS on in the first place will often bring the syndrome back even after surgery or invasive procedures like steroid injections. So, with these type of conditions it is important to have an all natural Carpal Tunnel treatment that you can return to use whenever you have flare-ups without worries about downtime, restrictions in movement, or fears of the risks or complications. The Carpal Solution is the perfect Answer!
Want to know more? Read articles written by Doctors on hand pain and Carpal Tunnel Syndrome.
Call Toll Free:
1-800-798-5210

to speak to a knowledgeable representative now.
Watch videos testimonials below of people who cured their carpal tunnel with The Carpal Solution.