Principal with Lupus and Arthritis Finds Carpal Tunnel Cure- Avoids Carpal Tunnel Surgery
I am so excited to talk about the relief I've experienced from using the Carpal Solution! I feel like sharing it with everyone ! My name is Sherri Hall. I am a retired elementary school principal and I have lupus. I had no idea that lupus could aggravate my carpal tunnel symptom. I discovered this fact while I was searching on line for a solution to my hand pain. My hands have hurt for 6 years. I constantly woke up at night due to the pain.
A referral was made to see a specialist who then did the necessary tests to determine that I had Carpal Tunnel. The doctors also diagnosed my thumbs of both hands with arthritis. I wore wrist splints every night that limited movement. I also had two rounds of shots in my thumbs that were extremely painful.
The doctor told me that next step would be Carpal Tunnel Surgery. That wasn't something that appealed to me at all. I teach water aerobics and don't like to get substitutes to fill in for me. I also have mother and grandchildren responsibilities. I have to stay active.
I wish I had kept an account of how much money I have spent trying to find relief. It seems like I have tried everything and nothing helped until I found the carpal tunnel solution.
When I googled medical advice for carpal tunnel, The Carpal Tunnel Solution popped up. I listened to the pianist talking about her experience and her success and I was impressed. I called my husband and had him take a look at the information as well. Even though we had some doubts that what we were seeing might not work me with Lupus and Arthritis. It looked too simple, but we decided we had to give it a try! The six week package was ordered. I was glad it arrived in just a few days. From the first night I wore the "carpal tunnel solution" I felt relief!!!
It was the first night I had slept all night in ages! Since then I have shared with everyone I know how awesome the Carpal Solution is. So, Please, please before you spend so much money trying to find help and before you consider Carpal Tunnel Surgery- you should try the Carpal Tunnel Solution.
It really does work! Even though I am cured for now, today I ordered the Year-long package just because I never want to experience that pain and the sleep loss ever again. I know CTS can come back even after surgery, especially when I have Arthritis and Lupus.
Also, I want to share the Carpal Tunnel Solution with friends I know that have Carpal Tunnel Syndrome!
Already I have received a lot of interest in this solution!!! So excited folks can get relief without surgery!! I am a retired teacher turned school principal and "home town girl" who knows lots of folks, who are struggling with Carpal Tunnel. Can't wait to share the good news."
Sherri
Retired Teacher and Elementary School Principal
Seagrove, North Carolina
Even people with Multiple Autoimmune conditions like Lupus, Arthritis, like Sherri can put their Carpal Tunnel Syndrome in remission and carry on with their life without sleep loss, without hand pain, without wrist pain and without the hand numbness. Even people with a Thyroid Autoimmune Condition or with Gout can put CTS in remission. All these conditions have their own set of issues that people need to deal with, but when you add Carpal Tunnel Symptoms to the list, it can be overwhelming. Many people describe the sleep loss associated with Carpal Tunnel as torturous.
There is no need to go on suffering when you have a simple treatment developed by Doctors available that works for most people like, The Carpal Solution Treatment.
Like Sherri, you can put your Carpal Tunnel in complete remission within Six Weeks and get back to your normal life.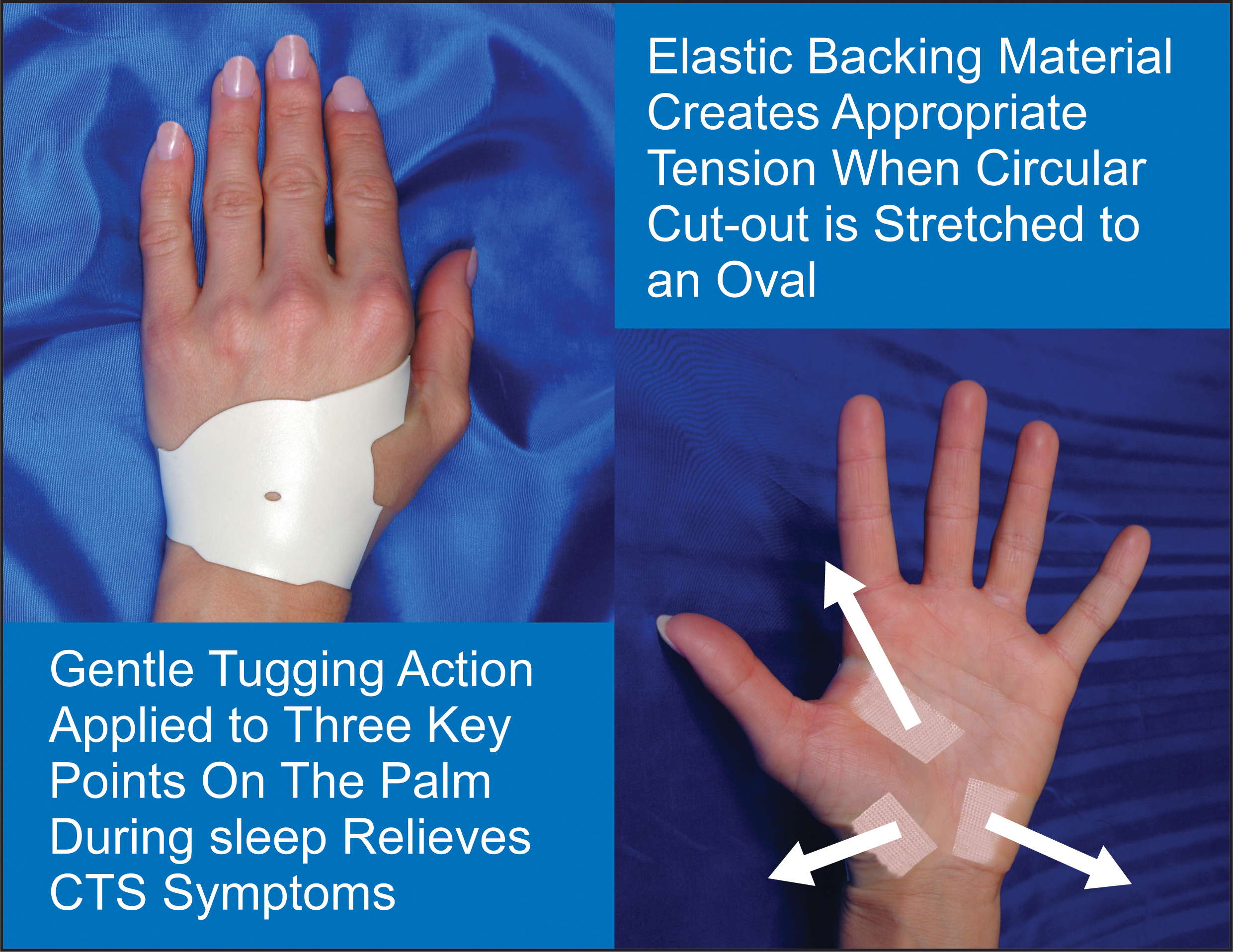 Also, there is no need to try unproven gadgets for Carpal Tunnel while you suffer and lose sleep.
The Carpal Solution works for 97% of people.
It is clinically documented and FDA Registered patented medical technology.
Doctors have developed the ideal way to put Carpal Tunnel Syndrome in remission without downtime and without the risks of Carpal Tunnel Surgery.