Carpal Solution Treatment Rated 4.8 out of 5 Stars on Facebook Reviews
Internet Marketing Experts say that a company that has a Facebook rating above 4.4 Stars is considered a company that provides excellent customer service with products that work well for a high percentage of customers.
First Hand Medical consistently maintains a rating of 4.8 stars out of 5 stars for the Company and its' Carpal Solution product line with well over 100 reviews from real people with real identities that have written real reviews based on their experience of purchasing the Carpal Solution Nighttime Stretching Treatment, using it and putting their Carpal Tunnel Symptoms into complete remission.
Most people get relief from their worst Carpal Tunnel Symptoms in 2 weeks to 4 weeks and complete remission from their Carpal Tunnel Syndrome within 6 weeks. Then Carpal Tunnel Symptoms disappear for years.
As a chronic syndrome that reoccurs even after a successful surgical procedure (most people are surprised when Carpal Tunnel Symptoms return after a successful surgery) – CTS symptoms come back after a successful treatment with the Carpal Solution too.
Most people find that their symptoms stay in remission for 2 – 7 years after treatment with the Carpal Solution Nighttime Stretching Treatment.
Because CTS is a chronic condition that returns repeatedly, it is especially important for patients to identify a natural treatment that they can depend on that does not have side effects, significant downtime, or grueling complications such as: permanent tenderness around the scar tissue or permanent loss of grip strength post-op.
The Carpal Solution Nighttime Stretching Treatment fits the bill for most.
We get a 97% success rate and have helped over 100,000 patients put Carpal Tunnel into complete remission and avoid the costs, downtime and risks of repeated surgical procedures.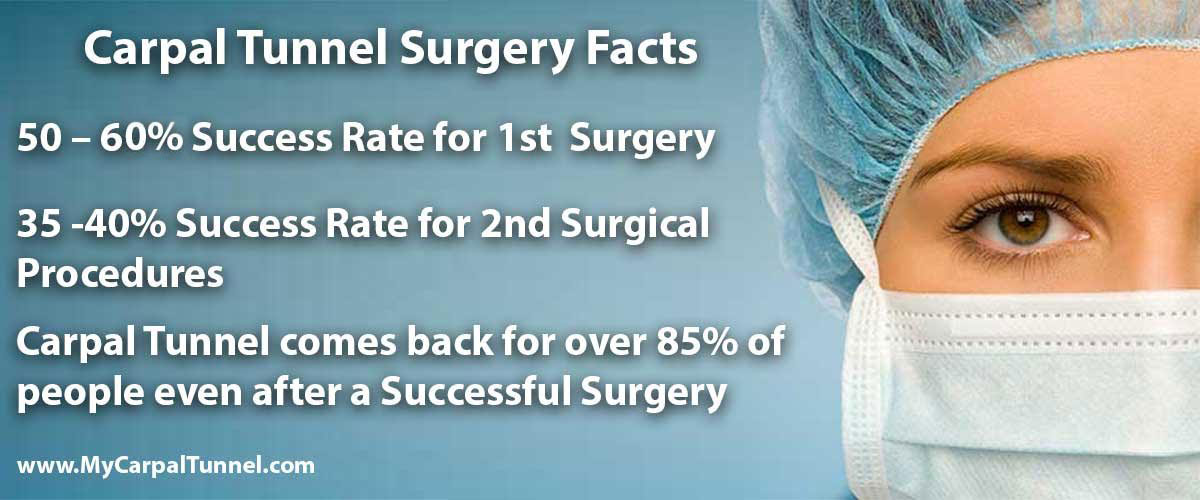 If you have Carpal Tunnel Syndrome, you can Trust First Hand Medical and the Carpal Solution Treatment. There is no reason to wait and suffer any more.
Get the relief you deserve with this proven Carpal Solution treatment developed by Doctors working with patients.
Why Facebook Reviews are the Best source for Consumer Information:
Facebook reviews carry a lot more weight than other reviewing sites, because people have their real identity tied to the review. Just like a neighbor or friend, they do not want their name associated with bad products or unreliable companies. Most other review sites do not tie a real identity to the review. For these reasons it is difficult for a company to fudge or create false or tainted Facebook reviews.
Facebook reviews are a trusted source from real people who have an identity they protect and value. The reviews on Facebook are linked to a persons Facebook identity. This is why Facebook reviews are legit and the most trusted and powerful on the web. People trust Facebook reviews more because a company cannot fake good reviews. It is real and that is what people looking at products want – Real feedback from real people.
We value our customers feedback on Facebook and encourage all customers to let us know how we are doing. Thank you for your consideration. We are confident you will like the information on Carpal Tunnel Syndrome on our website and that you also will like the Carpal Solution Nighttime Stretching Treatment that has been developed by Doctors and supported by leading Doctors in the field of medicine. We are striving for constant improvement and promise to do better wherever we can.
The Carpal Solution Treatment does not work for everyone, but the moneyback guarantee does. So, even if the product does not work for you, you can count on getting your money back. We would appreciate those for whom the Carpal Solution does not work, but get their money back to post their reviews on Facebook to complete the picture. Usually, those individuals move on and are absorbed with trying to deal with their condition. Surgery can be all consuming.
Thank you again, for your consideration. We are confident you will like our products and the refreshing way to learn the real information you need about Carpal Tunnel Syndrome written by Doctors.
The Carpal Solution has been used by over 100,000 people in over 30 countries and continues to get a 97% success rate among patients.
Want to know more? Read additional articles written by Doctors on hand pain and Carpal Tunnel Syndrome.
Call Toll Free:
1-800-798-5210

to speak to a knowledgeable representative now.